Providing high-quality products is the source of Gambo Industry's success and development
Quality Policy & Implementation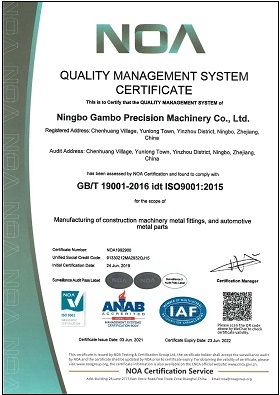 Gambo Industry is committed to providing defect-free products and services that meet all aspects of our customers' requirements. This is achieved by continuously maintaining and improving our quality management system to ensure its effectiveness and continued suitability, and by monitoring measurable quality objectives.
Our engineers and QCs are skilled experts in their job responsibilities and all engineers have embraced the areas of company policies, procedures, CNC programming, CAD/CAM, advanced machining techniques, use of inspection equipment, sampling techniques and overall knowledge of production training.
The training our employees receive for our work. This ensures that all customer orders will be inspected and shipped to exact specifications.
Testing & Inspection Equipments
Calipers

Micrometers

Projection comparator

CMM

Cupping machine

Metallography microscope

Gauge

Brinell durometer

EDX

......